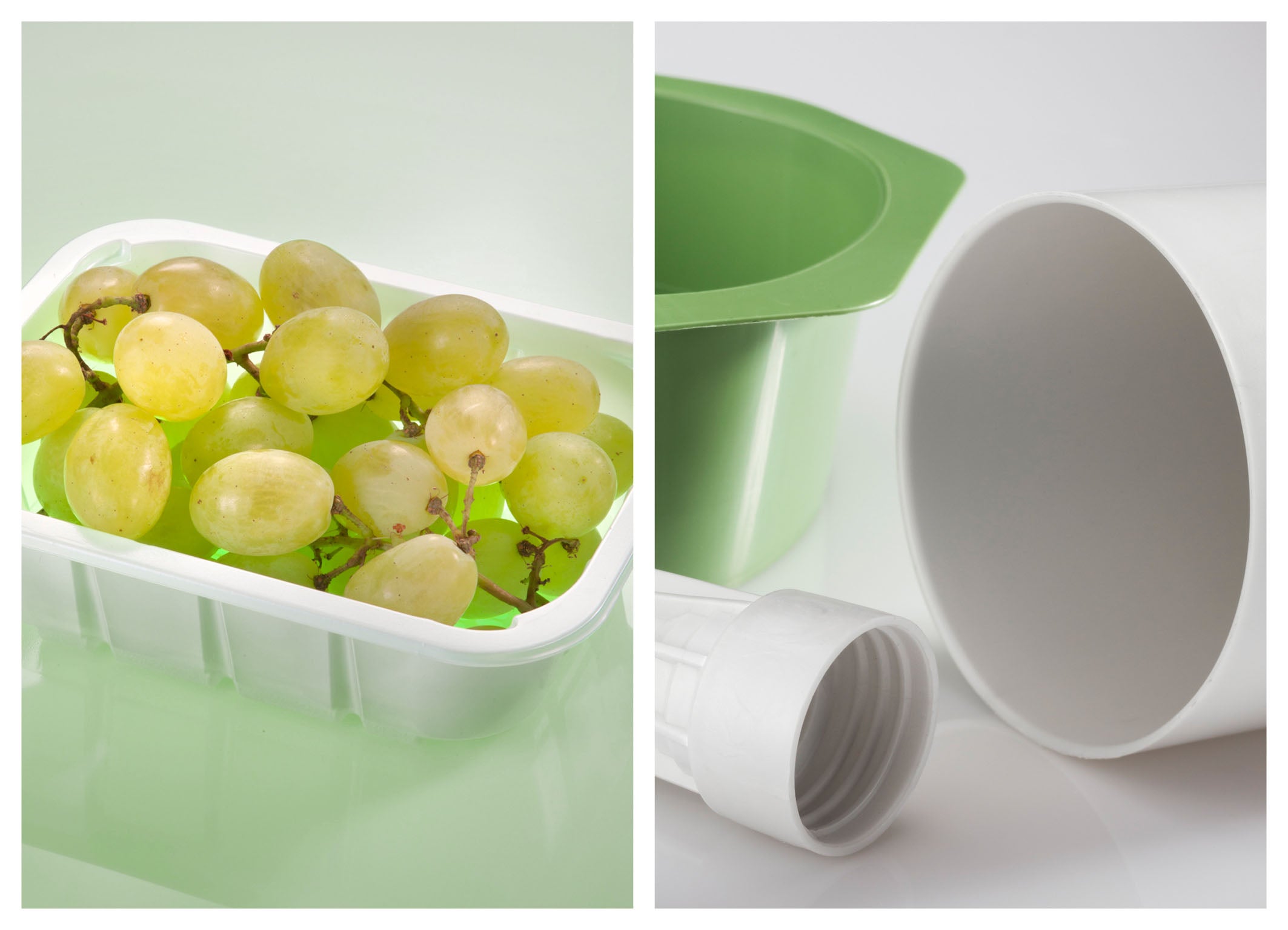 Germany-based BASF has extended its ecovio range of compostable and partially bio-based plastic, with variants suitable for thermoforming and injection moulding.
T2308 is ideal for the processing method of thermoforming, while IS1335 grade is designed for injection moulding.
According to the company, until now the ecovio grades that made their mark were for the extrusion sector or for producing films, which can be processed further into bags and as mulch film.
BASF claims that it has extended its product line with new grades intended for two additional processing technologies, as the packaging industry is now showing a growing interest in certified compostable plastics.
Available in commercial quantities, the two new grades largely consist of renewable raw materials and can be dyed well.
ecovio T2308 is claimed to be suitable for making thermoformed trays and cups, as the plastic has similar mechanical properties to that of amorphous PET, even though it is different from the usual thermoforming material due to its compostability and high content of renewable resources such as polylactic acid.
Moreover, the inclusion of BASF's compostable polyester ecoflex makes the material neither too brittle nor stiff whilst ensuring a balanced stiffness-to-strength ratio and sufficient low-temperature impact strength.
As a result, thermoformed trays and cups do not get damaged during transportation and storage.
The processing window for ecovio T2308, which is between 80°C and 120°C, is broad compared to other plastics.
Therefore, processing can be conducted on conventional flat-film installations at a normal processing speed for thermoforming.
The company claimed that the plastic, which is translucent and can be sufficiently sealed with cover films, complies with the regulations meant for products that come into contact with food.
BASF's injection-moulding grade ecovio IS1335 can be processed using either single or multi or multi-cavity moulds that are equipped with or without hot runners.
Offering thin-walled and better packaging, this variant should ideally be manufactured by injection moulding.
With moderate flowing characteristics, this variant is stable under heat up to 55°C and provides adequate stiffness.
Additionally, the product can be decorated using in-mould labelling, which makes it different from the products available on the market, the company claimed.
BASF conducted experiments in cooperation with independent institutes on the compostability of the test specimens and results indicated that injection-moulded products made of ecovio IS1335 have wall thicknesses of as much as 1.1 mm degrade in line with the EN 13432 standard for compostable packaging.
Ecovio is a compostable plastic meeting DIN standard EN 13432 for biodegradable packaging.
---
Image:BASF's ecovio T2308 grade is meant for thermoforming, while ecovio IS1335 grade is for injection moulding. Photo: courtesy of BASF