Smurfit Kappa unveils new range of pouch products
Smurfit Kappa has announced the launch of its new environmentally-friendly range of Pouch-Up products.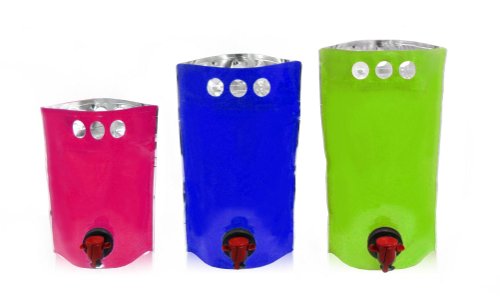 According to the Irish paper-based packaging producer, Pouch-Up is available in two shapes – one has a single gusset at the base, while the other one comes with a gusset at the bottom as well as top.
The existing range, which includes seven different formats – 1l, 1.5l, 1.75l and 3l single gusset, 1l, 1.5l and 1.75l double gussets – will see the addition of new 1l and 1.5l double gusset formats.
The double gusset Pouch-Up offers all the advantages of the single gusset including better performance film, convenience and a low carbon footprint.
Smurfit Kappa supplies Triplex PET MET, Triplex EVOH, and Quadruplex aluminium film structures, according to customer needs.
The film and the Vitop compact tap provide an oxygen barrier, letting the drink inside to stay fresher for longer.
Pouch-Up, which is light, unbreakable and easy to use, is said to meet the growing needs of on-the-go consumption.
The latest development is also expected to increase the attractiveness of the economical packaging solution.
Smurfit Kappa, which operates in 11 countries in total in North, Central and South America, has about 350 production sites across 32 countries and reported sales revenue of €7.3bn in 2012.
The company sells products including corrugated, containerboard, bag-in-box, solidboard and solidboard packaging.
---
Image: Smurfit Kappa's new Pouch-Up is unbreakable and easy to use. Photo: Courtesy of Smurfit Kappa.