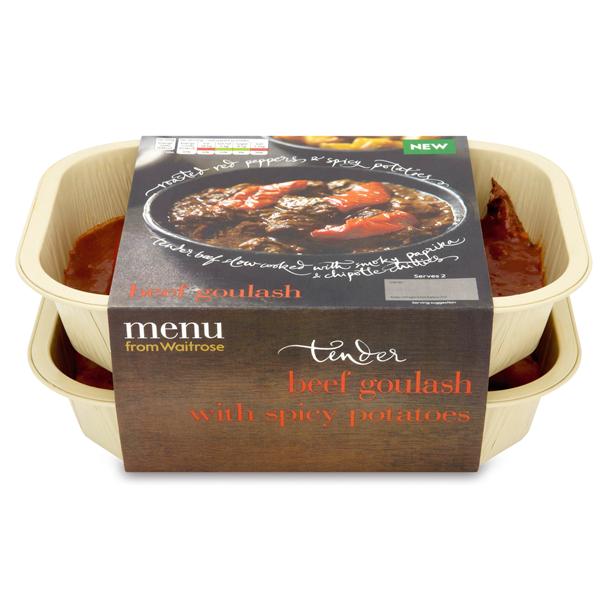 Supermarket chain Waitrose has announced three major changes to its product ranges that will help in achieving its target of halving its packaging by 2016.
With the proposed target, the UK-based retailer is expected to save nearly 100t of packaging annually.
Waitrose has relaunched its range of prepared meals with a complete redesign and packaging update for all 49 products.
By minimising the width of the sleeves on the outside of the products, an annual reduction of 33t of packaging has been achieved.
Waitrose Packaging and Reprographics manager Karen Graley said the company aims to reduce packaging in order to decrease the waste reaching its customers' bins and ensure they can recycle as much as possible.
"Relaunching a range is a fantastic opportunity to do this and cutting packaging by nearly 100t per year is a great result to have achieved on our journey to halving packaging by 2016," Graley said.
The company also introduced aluminium trays, which are varnished internally as well as externally, for ready meals achieving an earthenware appearance, and enabling customers to cook and serve the meals in the same tray and recycle it after use.
Waitrose relaunched the 'Good to Go' range of 190 snacks and sandwiches with annual packaging reductions totalling 25t.
As part of the redesign, the size of the clear window on sandwiches has been increased to allow better visibility of the product, reducing 11t of packaging per year.
For fruit portions, new pre-printed bags were developed, saving 60% of the weight by taking off the label.
Flow wrap packaging, which was initially introduced in 2010 for mince and diced meat, has been gradually rolled out for all meat including lamb and pork.
The retailer will cut back on 38t of packaging per year, representing a 70% saving, by removing the plastic tray in the packs of pork and lamb.
---
Image: Waitrose is on track to halve its packaging by 2016. Photo: courtesy of Waitrose.