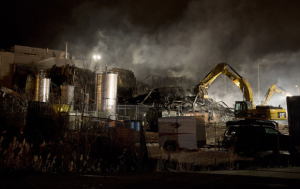 Global specialty-packaging manufacturer AGI-Shorewood has announced plans to realign its product offerings and upgrade its plants in the US.
The company is upgrading one of its Heidelberg presses to a UV press from a conventional curing press at its Indianapolis plant, and is renovating its current UV press at its Hendersonville plant in North Carolina to improve manufacturing reliability.
AGI-Shorewood CEO for North American operations Mark Caines said the investments will improve the plants' capability to supply their target markets.
"We're optimizing our business to better serve the evolving needs of our customers and to position AGI-Shorewood for long-term growth," Caines added.
"To that end, we're creating centers of excellence for the products and services we offer by focusing individual facilities on product markets."
The Melrose Park plant in Illinois will focus on manufacturing specialty packaging, providing fulfillment services, and setup boxes for media and consumer packaged goods, including rigid boxes, plastics packaging and standard board products.
AGI-Shorewood is shifting a portion of Melrose Park facility's standard print production to Indianapolis and Hendersonville, and the facility will continue making paper and paperboard products.
AGI-Shorewood consists of AGI-Shorewood US and AGI-Shorewood International, which together operate 22 manufacturing facilities in North America, Europe, Asia and Latin America and 10 creative services offices in the US, UK, France, China and Australia.
Image: AGI Shorewood is upgrading its operations at different packaging plants in the US. Photo AGI Shorewood