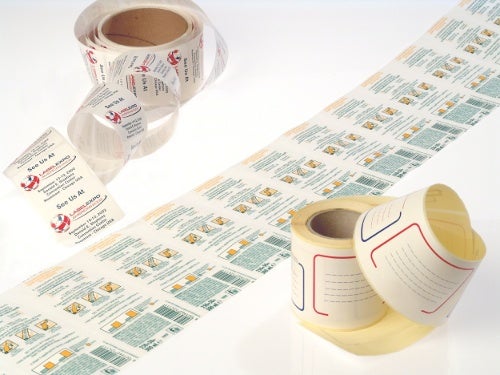 Ahlstrom has announced a new initiative to recycle silicone-coated paper release liners used by the pressure-sensitive adhesive (PSA) label industry.
The sustainability initiative is aiming to collect silicone coated 'glassine' supercalendered papers once end-users, such as brand owners or retailers use them as carriers of PSA labels.
Through one or more logistics partners, Ahlstrom will collect the materials and recycle them into speciality paper production at its Osnabrück plant in Germany.
At a minimum quantity of two tonnes per load, Glassine paper release liners will be picked-up from end-users anywhere in Germany, Belgium, Luxemburg and the Netherlands, free of charge.
Ahlstrom's recycling initiative will be supported by Avery Dennison Label and Packaging Materials Division, which will make use of its contacts across the value chain to make label printers and brand owners aware of this opportunity.
According to the company, the recycling capacity will be enough to absorb release liner waste of a significant number of end-users.
The initiative, which will help redirect paper liner waste from landfill or incineration, increases the quantities recycled into paper, besides increasing the recycling options available in the market.
Ahlstrom Label and Processing executive vice president Daniele Borlatto said the move will offer an opportunity to the PSA label end-users to increase their overall environmental performance.
"Such programmes also reinforce the position of paper as a uniquely sustainable material for the PSA industry," Borlatto said.
Avery Dennison Label and Packaging Materials Division support's the initiative as engaging local value chain partners is necessary in driving self-sustaining waste recycling programmes for the self-adhesive industry.
---
Image: Ahlstrom's recycling initiative is supported by Avery Dennison Label and Packaging Materials Division. Photo: Ahlstrom Corporation.