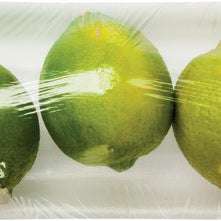 Polymer additives manufacturer AkzoNobel has unveiled a new range of antifog additives that stop the formation of water droplets on plastic films.
Armofog 151 enhances the hot and cold fog performance of polyethylene and ethylene vinyl acetate (EVA) food packaging films. AkzoNobel is also offering a product called Armofog 151-XE35, which is a free-flowing granular form which can be applied directly to the extruder and includes 35% active antifog additive.
AkzoNobel polymer additives business business development manager Haimo Tonnaer said that customers look for easy-to-use antifog additives that save operational time and costs.
"Our Armofog® 151-XE35 goes beyond standard antifog additives. This high performance concentrate allows for easy handling and dosing while offering all the advantages of pure Armofog 151," Tonnaer added.
AkzoNobel believes that launching the new products will bolster its position in the market as a supplier of speciality polymer additive solutions.
Antifog additives improve product appeal and shelf life of food products. Global paints and coatings company AkzoNobel has operations in more than 80 countries, and supplies industries and consumers worldwide with new sustainable products.
---
Image: AkzoNobel's new antifog additive for food packaging and agricultural films. Photo: courtesy of Akzo Nobel N.V.