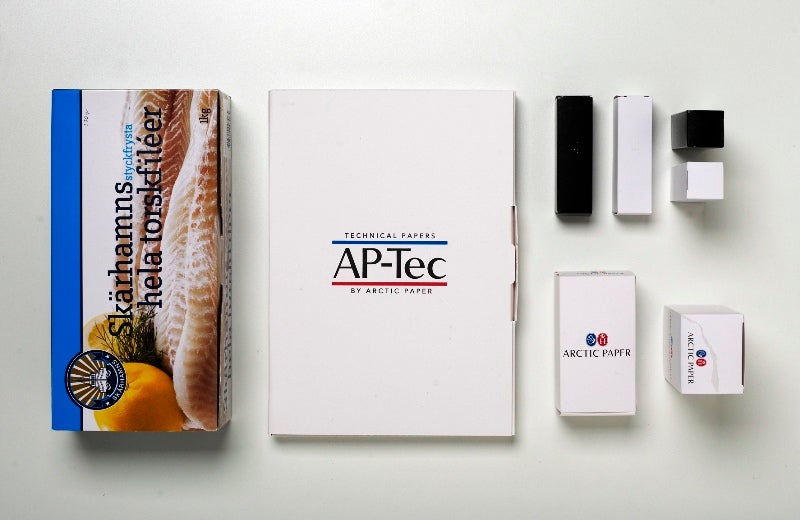 Sweden-based fine paper producer Arctic Paper Grycksbo has launched the AP-Tec range of coated paper products for packaging applications.
The range includes three products that feature high bulk and whiteness and better printability: AP-Tec Liner, AP-Tec Pack and AP-Tec Flex. All products are made from virgin fibres.
AP-Tec Liner is a coated, fully bleached liner that has been created for preprint and lamination on corrugated board.
According to Arctic Paper, the product is suitable for brands that need an advanced print and a finish for the perfect image.
AP-Tec Pack is a double-sided coated solid board that has been created for smaller packaging applications which require print quality, runnability and cost efficiency.
Coated packaging paper AP-Tec Flex has been developed for use in extrusion, lamination and flexible packaging applications.
Arctic Paper coated products product manager Jaana Ahlroos said that the new range has been created with Mirroblade coating technology that provides better print results and higher bulk compared to common blade-coating technology.
"During the last twelve months, we have run comprehensive marketing studies and technical product development programmes in the mill as well as on-site at packaging converters," added Ahlroos.
"The properties of the new AP-Tec products offer enhanced performance during packaging production and aesthetic advantages to the packaged product on the retail shelf."
Arctic Paper's paper products are often used outside the traditional graphics market in niches like exclusive bags.
---
Image: All products in Arctic Paper's new AP-Tec range are made from virgin fibres. Photo: courtesy of Arctic Paper S.A.