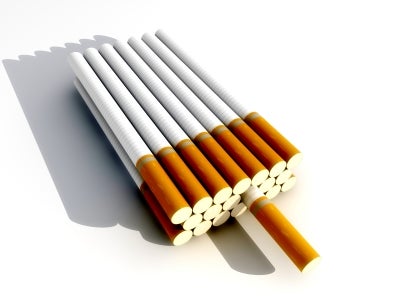 Australia will go ahead with a ban on colour cigarette packaging after its High Court dismissed a challenge by major tobacco companies that the government illegally seized their intellectual property by prohibiting the display of trademarks on cigarette packs.
Under the Australian law, effective 1 December, no company logos can be present on cigarettes that are to be sold, and all brands must have similar font on olive green packets. Graphic health warnings will cover 90% of the back of the packaging and 70% of the front.
Once adopted as a precedent in other countries, especially in the fast-growing economies that the tobacco firms see as markets of the future, the law is expected to have a major effect on tobacco industry.
The laws are in accordance with the recommendations of World Health Organisation (WHO) and are being observed by Britain, Norway, New Zealand, Canada and India, which plan to implement similar measures to help fight the smoking habit.
British American Tobacco, Britain's Imperial Tobacco, Philip Morris and Japan Tobacco, protesting against Australian Court's decision, claimed that the rules were unconstitutional.
According to WHO estimates, more than one billion people around the world are regular smokers, with 80% of them hailing from low and middle-income countries.
Australian attorney-general Nicola Roxon said that the ruling was "a watershed moment for tobacco control around the world."
"The message to the rest of the world is big tobacco can be taken on and beaten."
New Zealand associate health minister Tariana Turia said the decision has given New Zealand confidence to go ahead with similar measures.
---
Image: Cigarettes and tobacco products in Australia will be sold in plain olive green packs with graphic health warnings from 1 December 2012. Photo: Salvatore Vuono.