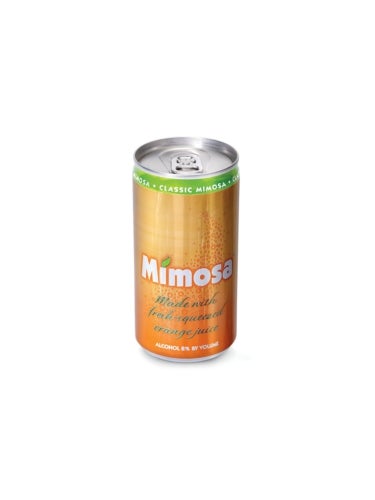 Ball has supplied a new 187ml aluminium slim can to US-based Southwest Wines for the launch of its Soleil Mimosa beverage.
The new single-serve sustainable slim can is available in grab-and-go four-packs.
Ball metal beverage packaging division Americas senior vice president for sales Robert Miles said aluminium cans with new graphics, shapes and sizes provide increased opportunities to consumers.
"Aluminum cans are the ideal packaging choice for consumers and for all types of beverages because cans go anywhere, are 100% recyclable and offer flavour protection and longer shelf life," Miles said.
According to Ball, wine in cans is preferable as they are lightweight and serve as an unbreakable alternative to traditional wine packaging.
The recyclable slim can, which is stackable, comprises the highest percentage of recycled content on average of any beverage package, and chills quickly.
Southwest Wines marketing manager Robert Roeloffs, commenting on the new cans, said, "The 187ml slim can is a game-changing packaging solution with respect to our pre-mix Mimosa, and more broadly speaking, to the premium wine industry in general."
Earlier in 2012, Southwest Wines' St Clair Mimosa beverage was renamed Soleil Mimosa so as to capture the brand's essence better.
US-based Southwest Wines produces 50 wines under its own brands and more than 250 on behalf of national retailers and wineries under private or control-labels.
Ball, which supplies packaging for beverage, food and household products customers among others, reported 2011 sales of more than $8.6bn.
---
Image: The new 187ml aluminium slim can from Ball is 100% recyclable. Photo: PRNewsFoto/Ball Corporation.