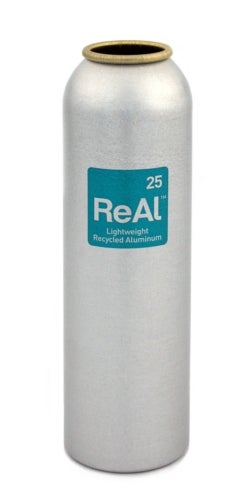 Global packaging firm Ball has unveiled a new technology that uses recycled aluminium to produce extruded aluminium packaging for aerosols without affecting the overall package integrity.
With the new ReAl technology Ball hopes to 'lightweight' its extruded aluminium aerosol packacing by 10% and forecasts more reduction in future.
Ball global packaging chief operating officer Raymond Seabrook said that the ReAl slugs will not only reduce the amount of metal in the package but also improve the carbon footprint of extruded aluminium packaging, and improve the firm's sustainability approach.
"This breakthrough comes after months of collaboration between our global metal technology experts and innovation teams, and brings additional value to the supply chain by adding recycled aluminum from our beverage can plants into our slug manufacturing processes and by lightweighting our extruded aluminum packaging," Seabrook added.
Ranging from body sprays, sun screens, air fresheners and various others, most of the company's extruded aluminium aerosol packaging variants are currently made out of virgin aluminium slugs.
The company plans to make the technology worldwide available in a few months, with the initial production of the cans kicking off in Europe.
Ball and its subsidiaries, which employ more than 14,500 people across the globe, together posted sales of above $8.6bn in 2011.
Image: With the new ReAl technology, Ball expects to cut the use of virgin slug by 10%. Photo: Ball Corporation