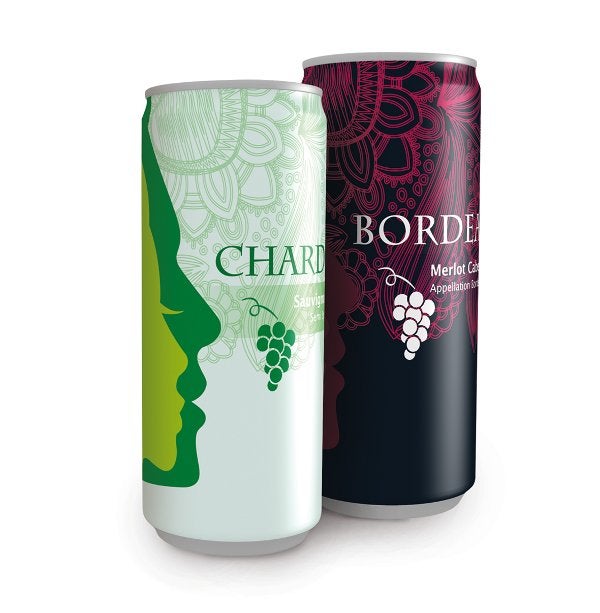 European beverage can manufacturer Ball has unveiled a 'protected quality' airtight and light-proof seal for wine in cans, claiming that it ensures a shelf-life of 12 months.
Ball's newly-developed wine can is equipped with a specific internal coating (lacquerspec) and an increased metal gauge to ensure a long shelf life. The slim 200ml or 250ml aluminium can is suitable for all wines.
According to Ball, the protected quality initiative complies with the theme of the 2012 London International Wine Fair, where the can was introduced.
Ball said that it has demonstrated that wine in cans has the potential to deliver good taste and quality as the container is completely airtight and light-proof, and generally well-suited for protecting beverages.
French filler Cacolac has already started filling wine into cans with the seal, which include both white (chardonnay and sauvignon blanc) and red (Bordeaux) French wines that are distributed to export markets.
Currently, the European market for canned wine shows double-digit growth figures and although sales for bottles at the single-serve market are stagnant, sales of single-serve canned wines are growing annually by about 10%.
The small serving size of the cans are meant for a younger target group of 18-35 year-olds, who are attracted by new practical and trendy beverages, Ball said.
---
Image: Ball's slim 200ml and 250ml aluminium cans are equipped with a specific internal coating and an increased metal gauge.Photo: Ball