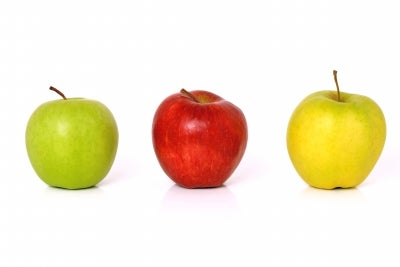 The British Dental Health Foundation (BDHF) has announced that its support for the introduction of 'traffic light' food labelling on the front of packaging to make nutritional values clearly visible.
The UK-based oral health charity has urged the government to bring in a clear labelling system as per the guidline's of the scheme, which was put forward by the British Heart Foundation and the Children's Food Campaign.
According to BDHF, the traffic light system is easy to understand and is suitable for both adults and children.
The organisation, which believes that the system will enable adults to properly educate children about nutrition, backs the proposal that clear labelling afforded by a traffic light approach is an apt format for food education.
British Dental Health Foundation chief executive Dr Nigel Carter OBE said the introduction of the traffic light system would make a considerable impact on future levels of oral health.
"The Foundation fully supports the response put forward on the issue of food labelling. Greater consistency in front of pack food labelling across the UK could have a considerably beneficial impact on the public," Carter said.
BDHF welcomed a recommendation for all food companies to apply a scheme including traffic light colours consistently, as suggested by the Food Standards Agency.
"We might not see an immediate upturn in levels of oral health in patients, but it will have a potentially large impact in the future," Carter added.
---
Image: The traffic light food labelling will allow nutritional values to become visible. Photo: m_bartosch