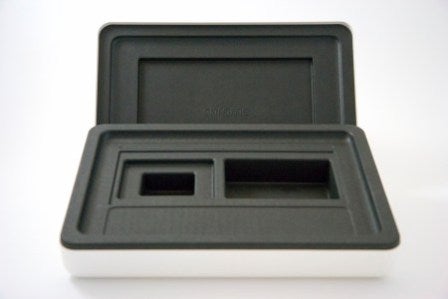 Google will introduce the latest edition of the Chromebook laptop in a custom-designed plant fibre tray designed and manufactured by Be Green Packaging.
The introduction of zero degree draft angle technology allowed the company to execute the complex designs which the tech industry had been demanding.
Be Green Packaging manufacturing president Robert Richman said that the technology has improved the company's design capabilities to take tree-free, plant fibre packaging into new markets and areas.
"In every sense, this is the future of packaging," Richman added.
The fibres used are renewable, petrochemical-free and grow rapidly like weeds in comparison to trees, which take years to develop and mature.
Be Green has secured seven eco-social certifications from independent organisations such as the Cradle to Cradle Products Innovation Institute, the Non-GMO Project, the Biodegradable Products Institute and the USDA Biobased Product Program.
Be Green Packaging CEO Ron Blitzer said: "Our commitment to getting our products, facilities and operations independently certified is helping us lead the industry in terms of accountability and transparency, and forward-thinking companies like Google recognise and appreciate that."
Google has started selling the new Chromebook laptop through online retailers, and will start shipping to retail shelves soon.
---
Image: Be Green's new plant fibre tray for laptop casing. Source: Be Green Packaging.