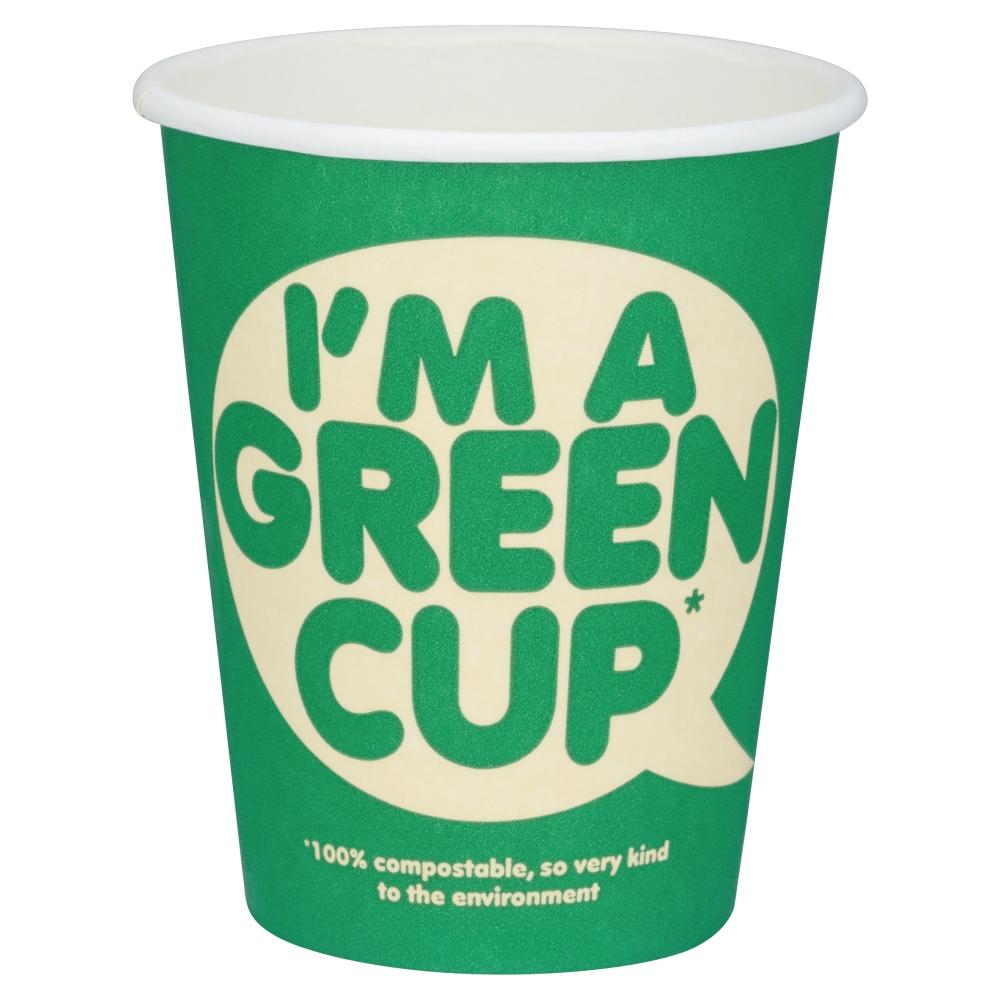 UK-based Biopac has announced the launch of a new coffee cup, which the company claims to be 100% compostable.
The new environment-friendly 'I'm a green cup' has been launched a year after its sister product, 'I'm not a plastic cup' was rolled out by Biopac.
Targeted mainly to catering industry, the cups are packed in sets of 1000 each, and are available in 12oz and 8oz with a sip-through lid that fits each size.
Biopac said the cup has been manufactured from certified FSC board lined with starch material.
Though the graphics on the cup are standard, Biopac will also offer a bespoke design service for clients who wish to have a logo of their own.
Biopac director Mark Brigden said the company was looking to design a compostable hot cup, which would help clients give a clear message about their commitment to the environment through bold printed graphics.
The cups are ideal for coffee outlets, festivals and outdoor events, as well as general foodservice, the company said.
Biopac, a green packaging products manufacturer develops and supplies environmentally-responsible packaging and catering disposables to conventional oil based packaging products.
The company has created a comprehensive range of products using materials that are both practical and sustainable.
Biopac's clients include Hard Rock Café, KFC, Urban Pie and Vestey Foods.
Image: The compostable cups are available in 12oz and 8oz with a sip-through lid that fits each size. Photo: Biopac