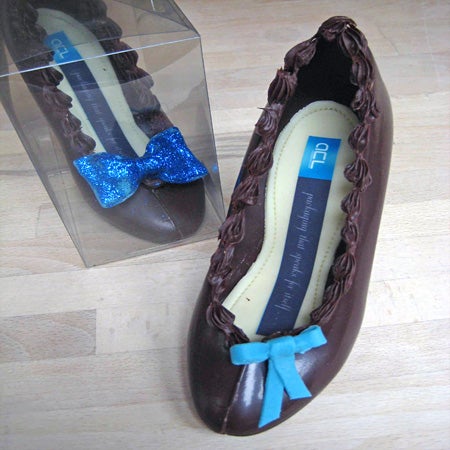 BOBST and ACL Packaging have helped chocolate and cake maker Maureen Veney source packaging for 'the Cinderella shoe', a novelty chocolate shoe aimed at the special occasions market in the north-west of the UK.
ACL designed and manufactured a see-through container, and requested BOBST to use the packs as a multi-skilled training exercise for operatives new to the company's BOBST AMBITION folder-gluer.
BOBST regional service for the UK head Mike Rice said that initially it was a matter of contacting Maureen Veney with a packaging manufacturer that was ready to assist the company in the project.
"It is something we do quite often. However, what finally happened is that we participate in the entire process using the box as a training aid for ACL multidisciplinary programme," Rice said.
ACL has developed a design from the shoe specifications, which was analysed by BOBST process to detect any hidden problem that could slow down the die-cutting or folding and gluing lines of the manufacturer.
As the company is in the middle of a multi-skilling programme, it decided to use the pack as a training exercise to provide additional staff qualified to operate its BOBST AMBITION folder-gluer.
ACL Packaging Solutions CEO Stuart Simpson said, "We installed the BOBST AMBITION less than two years ago and the idea of additional training was to equip ourselves with skills specific for extra shifts during periods of high demand, in addition to better meet vacation periods, etc."
---
Image: The new packaging design was analysed by BOBST to detect any hidden problems. Photo: Bobst Group SA.