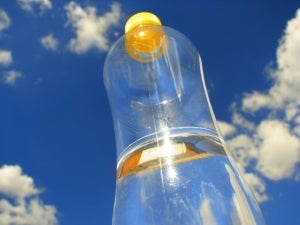 The Government announced that targets will increase annually by 3% for aluminium, 5% for plastic and 1% for steel.
Glass packaging targets will be determined by end use.
Chancellor George Osborne also confirmed that Landfill tax would rise in line with the levels previously set out.
According to the budget document laid out: "The Government will increase the standard rate of landfill tax by £8 per tonne to £72 per tonne from 1 April 2013. The lower rate of landfill tax will remain frozen at £2.50 per tonne in 2013-14."
However the Budget will reduce the contributions which landfill operators can make to environmental bodies under the Landfill Communities Fund.
At present, operators can contribute 6.2% of their landfill tax liability which will be reduced to 5.6%.
The budget foes on to say that future decisions on the value of the fund will take into account the level of unspent funds held by environmental bodies.
Elsewhere energy used in certain metal recycling processes will be liable to a reduced rate of 20 per cent of the main rates from 1 April 2012.