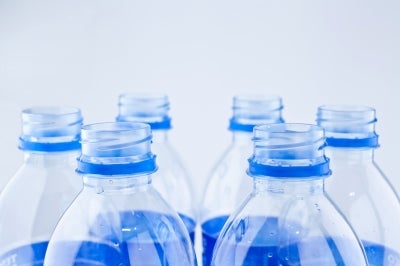 US producer of bottle-grade raw material CarbonLITE has opened a bottle-to-bottle plastic recycling plant in Riverside, California.
The 20,438m² plant is expected to recycle more than two billion plastic polyethylene terephthalate (PET) bottles from California's curbside and redemption value programmes each year.
Once fully operational, the plant will hack, scrub and melt mountains of old plastic bottles for the use in new plastic bottles, and will help the US to save 48 million gallons of gas every year, the company said.
The second phase of CarbonLITE's development is expected to double the capacity to more than four billion PET bottles per year in mid-2013.
CarbonLITE said the move will help California to retain its collected plastic bottles for down-cycling into polyester fibre, which used to be exported to China. The company also hopes to get assistance from customers such as PepsiCo and Nestle Waters for this.
The company processes used plastic bottles into bottle-grade PET pellets that can be used to manufacture new plastic beverage bottles and the process capitalises on the energy already invested in making existing plastic products, conserves virgin resources and reduces landfills.
CarbonLITE uses a new method for the production of its PET resin and the products made using the resin are recyclable and sustainable.
The FDA has offered a letter of non-objection to the method, enabling the PET resin to be used at levels up to 100% recycled material in the production of PET containers and bottles for use in direct contact with all types of food under hot fill and cold fill conditions.
Image: The new plant in Riverside, California will recycle more than two billion plastic PET bottles annually. Photo: kangshutters