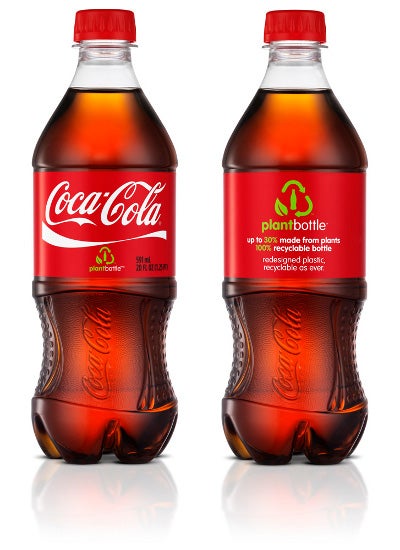 The Coca-Cola Company has joined forces with India-based Jbf Industries in a bid to globally expand production of the plant-based material used in the company's PlantBottle packaging.
Besides enabling Coca-Cola to continue its attempt to bring renewable, lower-carbon plastics to the marketplace, the supply partnership will move the company closer to its goal of using PlantBottle packaging technology in all of its plastic bottles by 2020.
Coca-Cola Company vice president, procurement and chief procurement officer Ronald Lewis said the company's PlantBottle package, the first recyclable PET plastic bottle made partially from plants, was introduced in 2009.
"Today, Coca-Cola has sold more than ten billion PlantBottle packages around the world that are less dependent on petroleum and have a lower carbon impact," Lewis said.
As part of its effort to support the partnership, JBF Industries will construct a facility in Araraquara, Sao Paulo, Brazil, to produce bio-glycol, the key ingredient used to make PlantBottle packaging, using locally sourced sugarcane and sugarcane processing waste.
According to Coca-Cola, both materials meet the company's sustainability criteria used to identify plant-based ingredients for the packaging.
With construction expected to begin at the end of 2012, the facility will produce 500,000t of material annually at full capacity.
The Sao Paulo facility will use plant-based materials instead of non-renewable materials, and eliminate the equivalent of 690,000t of carbon dioxide (CO2) or the equivalent of consuming annually more than 1.5 million barrels of oil.
Available in more than 24 countries worldwide and used across a wide variety of Coca-Cola products, the PlantBottle packaging use has eliminated the equivalent of almost 100,000t of CO2 emissions.
---
Image: Coca-Cola's PlantBottle package was introduced in 2009. Photo: The Coca-Cola Company