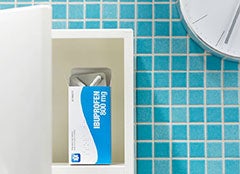 Paper manufacturer Stora Enso, packaging firm Edelmann and packaging line supplier Uhlmann have developed lower-weight board for the production of pharmaceutical cartons in high-speed pharmaceutical packaging lines.
The companies carried out printing trials to initiate the development project at the end of 2012.
They tested Stora Enso's Tambrite board against several 250gsm boards, the weight typically used for pharmaceutical cartons.
Edelmann produced cartons in three sizes using Tambrite board and Uhlmann conducted the packaging trial on a high-tech packaging line at a maximum speed of 300 boxes per minute.
The test revealed that Stora Enso's 215gsm Tambrite board can be used in place of 250gsm board. The reduction in package weight generates savings and environmental benefits across the supply chain and the product's life cycle.
Stora Enso segment development manager Wilfried Schmahl said that the project combined the company's material expertise with the converting and filling expertise of the packaging solution suppliers.
"Focusing on one target, we jointly managed to optimise all factors to achieve the most efficient and the most sustainable output: minimum raw material use, superb printing and converting performance including safety coding on the maximum filling line speed," Schmahl said.
The new product will be marketed by Edelmann with the name ValueCase.
---
Image: Stora Enso's 215gsm Tambrite board for pharmaceutical cartons. Photo: courtesy of Stora Enso.