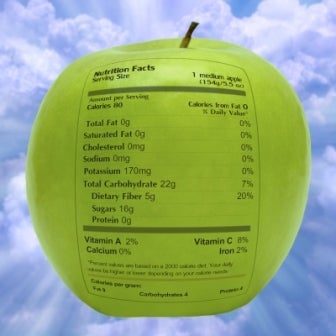 FoodMinds has joined with Nutrition Impact and EAS Consulting to create Food Label Compass, a service to help food and drinks companies navigate the Food and Drug Administration (FDA) overhaul of nutrition facts labels.
The FDA plans to update its 20-year-old label policies, presenting challenges and opportunities that companies will need to quickly understand and adapt to.
Food Label Compass will harness the expertise of the founding firms to create a suite of nutrition analysis, regulatory consulting and strategic services.
The service will provide in-depth analysis of the food and nutrient content of clients' brands relative to the guidelines, and will be useful in identifying potential changes to serving size rules and assessing the impact of changes to daily values in order to build labels modified to reflect the new requirements.
It will also develop a plan for clients' product portfolios and help with brand messaging to position around the new nutrition facts for better communication to consumers.
FoodMinds chief science officer Robert Post said: "Through our new Food Label Compass, we have effectively packaged a mindtrust of science-based analysis, regulatory counsel, and marketing communications experts to provide clients an edge to successfully navigate and capitalise on this opportunity."
The proportion of consumers who reference nutrition facts labels increased from 44% to 54% between 2002 and 2008, according to the FDA.
---
Image: The new Food Label Compass will serve as a guide for food and beverage companies. Photo: courtesy of Stuart Miles / FreeDigitalPhotos.net.