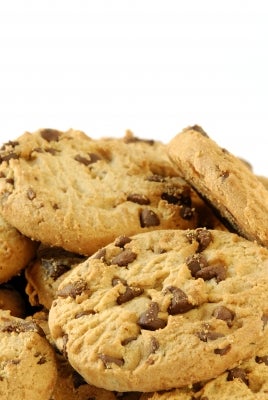 A new study has revealed that consumers believe biscuits taste better if packaged in more expensive wrapping.
Consumer group Which?, in its research, found that packs of cookies were scored higher by the testers who saw the packaged before consumption, compared to those who took blind tests.
The experiment showed that a person is influenced by the way food is packed as the opinion of how food should taste is intensified by the slick images displayed on the wrapping.
Which? asked two groups of people to taste and rate chocolate chip cookies from the premium, standard and budget range at Asda, Sainsbury's and Tesco supermarkets, in order to demonstrate that a person consumes food with eyes as well as with mouth.
Cookies with packaging were given to one group and another group, which was unaware of how they were packed.
Experts, who were also asked by Which? to examine the design of some supermarket own brand ranges, felt that some budget range products seemed to be designed to dissuade customers from consuming, inviting them into upgrading to a pricier alternative.
The experts also felt that the basic items' design had become more refined with softer colours and classier writing, and admitted that supermarkets, with revamped packaging, were straining themselves more in order to make budget lines attractive.
Luxury products often featured clear windows so as to display the product with a 'nothing to hide' feature, the experts added.
Which? shopping expert Matt Clear said the supermarkets have to compete even harder for custom in the continuing recession, mirror.co.uk reported.
"One of the ways they do this is by using carefully designed packaging to influence customers' perceptions of their products," Clear added.
---
Image: Biscuits packaged in fancy wrappers scored higher by the testers who saw them before eating.