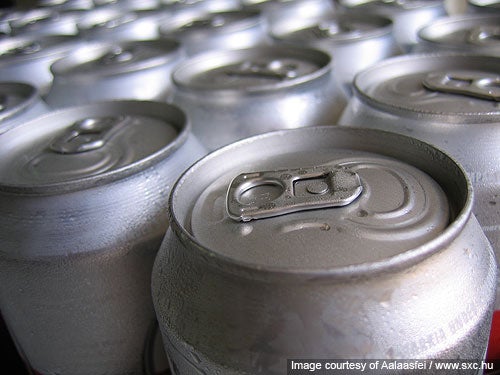 Crown's business unit CROWN Beverage Packaging North America is set to introduce a new recyclable beverage can.
CROWN claims that the new 10oz can offers a better alternative to traditional drink packaging, and serves as a choice for brands that seek to set apart wellness and portion-controlled drinks such as low-calorie sodas by selecting a slimmer format.
Developed in part to address the increasing popularity among consumers for speciality beverages that are not usually packaged in traditional 12oz cans, the new can size is an opportunity for other beverage brands to increase their market share.
CROWN Beverage Packaging North America marketing and strategic development vice president Neill Mitchell said beers and carbonated soft drinks are normally packed in 12oz cans, but certain markets and consumers are inclined to enjoy their beverages such as health drinks and iced coffee in smaller formats.
"The new can meets that need while also enabling brands to stand out on store shelves with a fresh, original look," Mitchell said.
Produced with a sleeker 58mm diameter line, the metal can provides increased flexibility for brands.
According to CROWN, the expansion of its product line demonstrates its intention to help customers respond to consumer demands.
With a case of 10oz cans serving as a feasible retail price alternative between a 12-pack of beer and a full case of 12oz cans, the new line can drive growth and profitability, the company said.
US-based Crown supplies packaging products to consumer marketing companies around the world.
---
Image: Crown's metal beverage cans are recyclable and offer better alternative to traditional drink packaging. Photo: Image courtesy of Aalaasfei/www.sxc.hu.