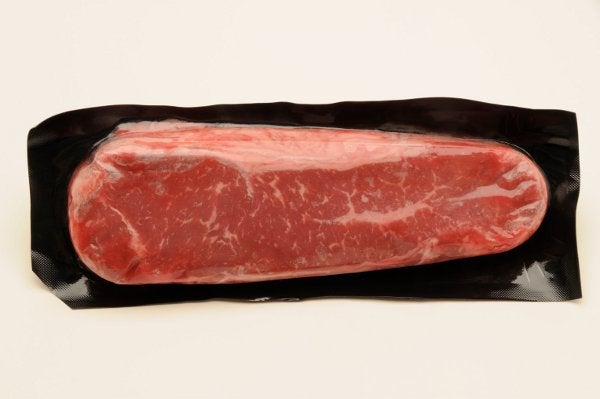 Curwood's FreshCase meat packaging technology was selected as this year's diamond winner at DuPont's annual Awards for Packaging Innovation.
According to DuPont, FreshCase vacuum packaging for red meat maintains the meat's colour through a natural additive in the contact layer of the barrier package, while also extending shelf-life ten times longer than store-wrapped meat.
An expert panel evaluated 200 entries from 21 countries, and awarded one diamond winner, five gold winners and ten silver winners based on 'excellence' in one, two or three categories including innovation, sustainability and cost/waste reduction.
Gold winners include redesigned packaging for Pepperidge Farm's Deli Flats, Goldfish sandwich bread, AirOPack, and a new aerosol dispenser that reduces the use of propellants.
Smart Packaging Systems' Cube reusable packaging shipping system, and Grupo Pão de Açúcar's Ciclo Verde Taeq, a closed-loop recycling system, also bagged gold awards.
The silver winners include Kraft YES Pack by Kraft Foods, electro conductive packaging by Mutsumi Chemical Industry, a new bottle design by Kraft Foods, Project Galvanise for Ponds Talcum Powder by Hindustan Unilever, and Formpack Dessiflex Plus by Amcor Flexibles.
Other recipients of a silver award include the Sulhwasoo Dahamsul cream jar by Amorepacific, Weight Watchers Smart Ones 'eco-friendly tray' for Frozen Entrees by H J Heinz, Tide PODS liquid unit dose laundry detergent by Procter and Gamble, matte surface and high-definition flexo print by Mondi Coatings & Consumer Packaging, and InCycle CPET Tray and cold party cup by MicroGREEN Polymers.
---
Image: FreshCase vacuum packaging technology for red meat from Curwood maintains the meat's colour. Photo: DuPont