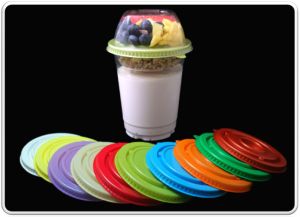 US-based manufacturer of thermoformed products Direct Pack (DPI), a subsidiary of PMC Global, has introduced a new line of parfait and snack cups in the range of food-on-the-go.
The modular cup comes with a wide selection of coloured lids and can be configured in one, two or three separate compartments that keep the contents fresh and separated until the consumer is ready to mix them.
The full set of the food-on-the-go packaging solution consists of a 12oz cup, an insert, a clear or coloured flat lid and a dome lid.
As the food-on-the-go category grows, the need for new snack combinations and consumer-friendly ways to package them is on the rise, the company claims.
Direct Pack vice-president for sales and marketing Laura Murphy said there is a wide variety of ways people can use the new solution.
DPI said the cup is ideal for classic yoghurt parfaits to new snack mixes and can be used to hold fresh fruit, granola, or nuts.
The lids can be used as top or as insert to divide contents in the container and come in ten different colours.
Image: The new parfait and snack cup can be used for classic yoghurt parfaits, new snack mixes and to hold fresh fruit, granola, or nuts. Photo: Direct Pack