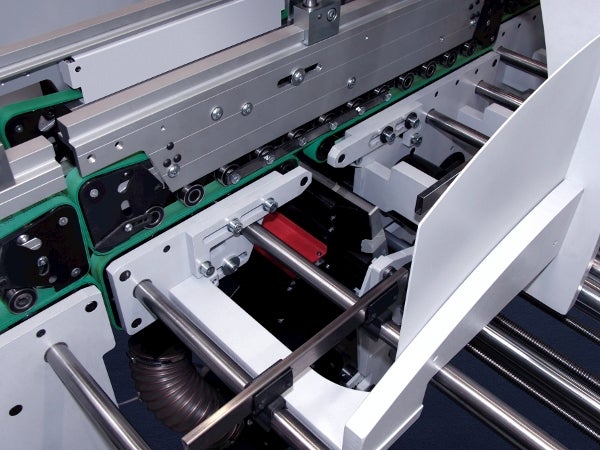 Packaging producer DS Smith Packaging Premium has selected a Diana X 115 folding carton gluing machine from Heidelberg Druckmaschinen to install at its sheet plant in Cognac, France.
The new machine will be equipped with the new Diana inspection control module, which consists of a camera system to check folding carton quality based on reference samples.
According to Heidelberg, the control module identifies the defective cartons prior to folding and gluing, and the ejector module of the machine, located after the folding station, later removes them at high speeds from the machine.
The Diana X 115 machine combines a collapsible box module with a lockbottom module, and enables quick changeovers from lockbottom to four-corner carton production.
Post-compression and delivery there are two packing systems to choose from – the Diana Packer for automated packing of straightline cartons and the FAS packing aid for lockbottom cartons, which ensures better productivity.
Integrated monitoring systems of the machine for gluing help in ensuring the quality of the folding cartons produced.
Even at high speeds, the Diana X 115 ensures stable production, achieves far shorter makeready times compared to previous machine generations, and enables belt folding down to very small carton formats, while combining fold quality with optimum productivity.
DS Smith Packaging Premium managing director Matthias De Christen said the Diana X 115 improves the company's delivery times and ensures better quality levels.
"The quality assurance systems, the flexibility of production, and the outstanding productivity of the machine meet our high demands for manufacturing luxury packaging," Christen added.
---
Image: The Diana Inspection Control module checks each individual blank and ensures production quality. Photo: Heidelberger Druckmaschinen AG.