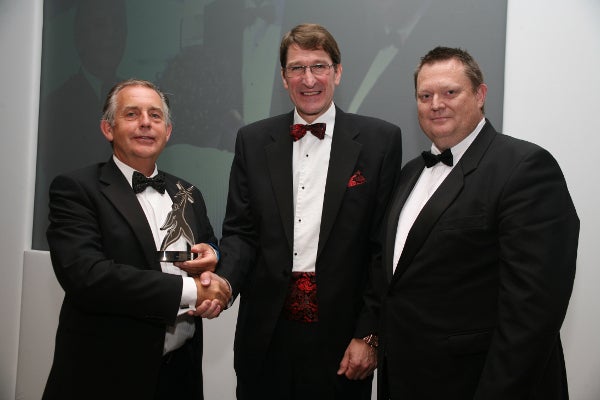 Endoline Machinery bagged an award in the 'Packaging Solutions' category at the Food Processing Awards in June 2012, for its new end of line packing system installed within Oaklands Farm Eggs.
According to Endoline, the new line has facilitated the UK-based egg producer in packing over 1.4 million eggs per day.
Endoline has partnered with Moba, the Netherlands-based provider of egg grading, packing and processing equipment solutions, to create the packaging line.
Moba product manager Paul Buisman said reliable machinery is mandatory for egg handling plants that can operate up to 24 hours a day, seven days a week, with high volumes.
"The Endoline equipment consistently delivers to a high specification offering ease of use when integrated into an egg production line alongside our grading machines," Buisman added.
A new 221 case erector installed by Endoline at Oakland's Farm Eggs, fed boxes into the Moba CP 12 case packer though a conveyor system, which was synchronised to deal with the demand required from both sides of the packer.
Endoline 221 case erector features a dual opposing vacuum case opening ensuring each case is opened positively from both sides, and the boxes formed by it were transported as a pair along a conveyor system to the CP12 to pack the eggs at an hourly rate of 960 boxes.
Endoline managing director and chairman Alan Yates, commenting on the achievement, said, "I do believe that the success of this line, and our subsequent relationship with Moba, is testament to our decision to remain a UK based company – designing and building our machines in-house often to a bespoke specification to meet individual customer needs."
The 28th year of the Food Processing Awards, organised by Food Processing magazine, celebrates all aspects of the food processing industry including automation, hygiene solution, packaging machinery environmental solution.
---
Image: From left to right, Endoline managing director and chairman Alan Yates accepting the Packaging Solutions award from PPMA CEO Chris Buxton, alongside Endoline operations director Garry Powell. Photo: Endoline.