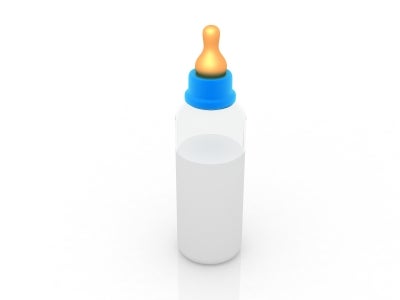 The US Food and Drug Administration (FDA) has banned the use of the plastic additive bisphenol A (BPA) in baby bottles and sippy cups.
The agency said the chemical is no longer used by the manufacturers of the products and thus needs no further approval.
FDA spokesman Allen Curtis said that the agency's action was based on the bottle industry's phase out of the chemical.
"The agency continues to support the safety of BPA for use in products that hold food," Curtis added.
The US chemical industry's chief association, the American Chemistry Council, had made a request to the FDA for the revision of the regulation of (BPA) in October 2011.
BPA is commonly used in can linings and plastic containers to help avoid the growth of germs and to make plastics resistant to damage, and its ingestion can interfere with development of the reproductive and nervous systems in babies and young children.
In 2011, the American Medical Association called BPA an 'endocrine-disrupting agent', and urged for the labelling of 'BPA-containing products with the potential for human exposure.'
According to the North American Metal Packaging Alliance, which represents can makers in the region, the chemical is used to make an epoxy for the lining of more than 90% of the 130 billion cans produced in the US every year.
A majority of canned goods in the US are sealed with resin that contains the additive BPA to prevent contamination and spoiling; however, nearly 90% of Americans were found to have traces of BPA in their urine, due to possible chemical leakage out of food and beverage packaging, reported kansascity.com.
---
Image: According to the latest announcement made by FDA, baby bottles and sippy cups will no more contain BPA. Photo: renjith krishnan.