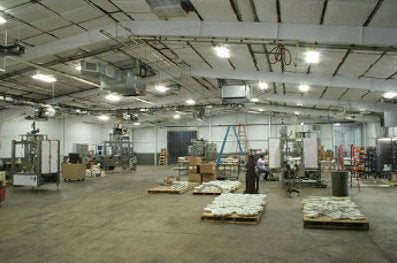 Fowler Products, a division of Pro Mach, has completed renovations to its factory acceptance testing and training facility, which will be used for assembly and testing of the company's capping, cap handling, bottle cleaning, filling and cap sterilisation systems.
The refurbished, 9,600ft² facility allows for the integration of other manufacturers' bottle delivery systems, filling systems, induction sealers and check weighers with equipment supplied by Fowler.
According to Fowler, the integrations allow customers to test the entire filling / capping system before installing it in their facility.
For integrated system testing, the facility is equipped to supply hot water, steam, compressed air and nitrogen when required.
The renovations include a meeting room with amenities including wireless internet, projector and screen, printer / copier / scanner and refreshments to provide a setting for meetings throughout the factory acceptance testing (FAT).
In order to transport and position large equipment components, Fowler has also recently invested in lifting equipment.
Fowler Products president and general manager Don Cotney said with FAT the buyer as well as the supplier can ensure that the equipment is complete, matches the specifications and can be installed and put into production.
"It is a priority for us at Fowler and we are committed to providing the best possible setting in which to conduct FATs, not only for our equipment, but also offering our customers pre-installation testing of an entire production system, " Cotney added.
FAT will be used by customers as a way to introduce their operators and maintenance personnel to the new equipment prior to its arrival on-site at their plant.
Pro Mach provides equipment, training, installation and parts in primary packaging, end-of-line packaging and identification and tracking.
---
Image: Fowler Products facility is equipped to supply hot water, steam, compressed air and nitrogen when required. Photo: Fowler Products.