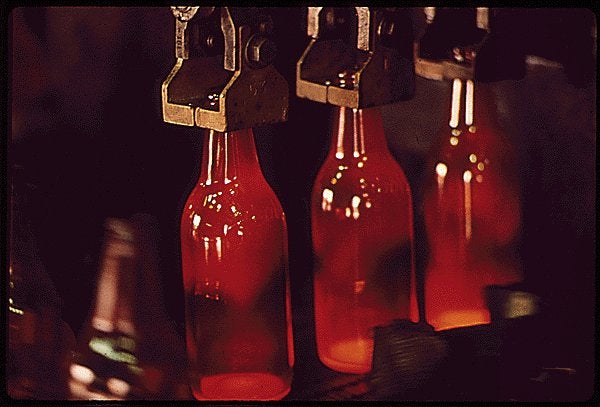 European glass packaging production has returned to 2011 pre-recession levels, with output increasing by over 4% to about 22 million tonnes, according to the European Container Glass Federation (FEVE).
According to FEVE, overall glass packaging production in the region in 2011 was 21.7 million tonnes, up from 20.8 million tonnes in 2010.
It was estimated that more than 50 billion units were produced in Europe at 160 plants, taking into account market diversification and lightweighting.
France, Germany and Italy, which are the three largest glass producers in the region, saw output rising in 2011. France's glass packaging production grew by 5% to 3.3 million tonnes, while Germany jumped by 7% jump to slightly over 4 million tonnes. Italy's production rose by 1.8% to just over 3.5 million tonnes.
Even though in the UK volumes fell by 0.8% to 2.3 million tonnes, it was still above the 150,000t in 2006. Turkey registered a 5% rise in output to 822,000t in 2011.
FEVE president Stefan Jaenecke said that 2011 saw a strong recovery of the industry production volumes to satiate local demands, as well as those outside Europe.
"This clearly confirms that the industry is a very stable economic reality in Europe, notwithstanding increasing competition from other materials and an unclear economic framework," Jaenecke said.
Jaenecke pointed out that glass managed to hold its ground against rival materials, which had eaten into its market share.
The figures includes the production of container glass for perfumery, cosmetics and pharmaceutical products, besides food and beverages.
---
Image: FEVE said that the overall production of glass bottles in Europe was 21.7 million tonnes in 2011, up from 20.8 million tonnes in 2010. Photo: Environmental Protection Agency.