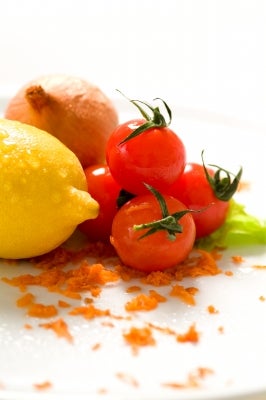 Australia-based company Greens is all set to introduce a new labelling system for food and produce to help shoppers choose country-grown fruit and vegetables and other local produce easily.
Greens leader Christine Milne said that the current 'Made in Australia' labelling only covered where food is processed and packaged.
"Australians really want to buy Australian-made food," Milne said.
"They find great difficulty in that, because they go to the supermarket and they pick up something and they don't know what it actually means."
A new private members bill will be introduced to Australian Parliament to create 'Made of Australian ingredients' and 'Grown in Australia' labels, and the current 'Made in Australia' stand-alone claim for food will be dumped.
As part of the proposed laws, the 'Made of Australian Ingredients' label mandates that at least 90% of all ingredients are Australian, and a 'Grown in Australia' label means that the produce needs to be grown completely within the country.
The frustration among both shoppers and farmers, who will have to put up with rising costs and increased heat from higher import levels, has prompted the Greens to introduce the new labels.
Supermarket Woolworths said the company already identified Australian-made produce in its labelling.
"We have country-of-origin labelling and even in some areas we have locally produced labelling, so we can point out which food comes from Tasmania, for example," Woolworths added.
Milne cited the example of glace cherries, which, though made from imported cherries, were processed in Australia with an 'Australian made and owned' label.
---
Image: Australian Greens proposes to introduce a new labelling system for food and produce. Photo: Pixomar