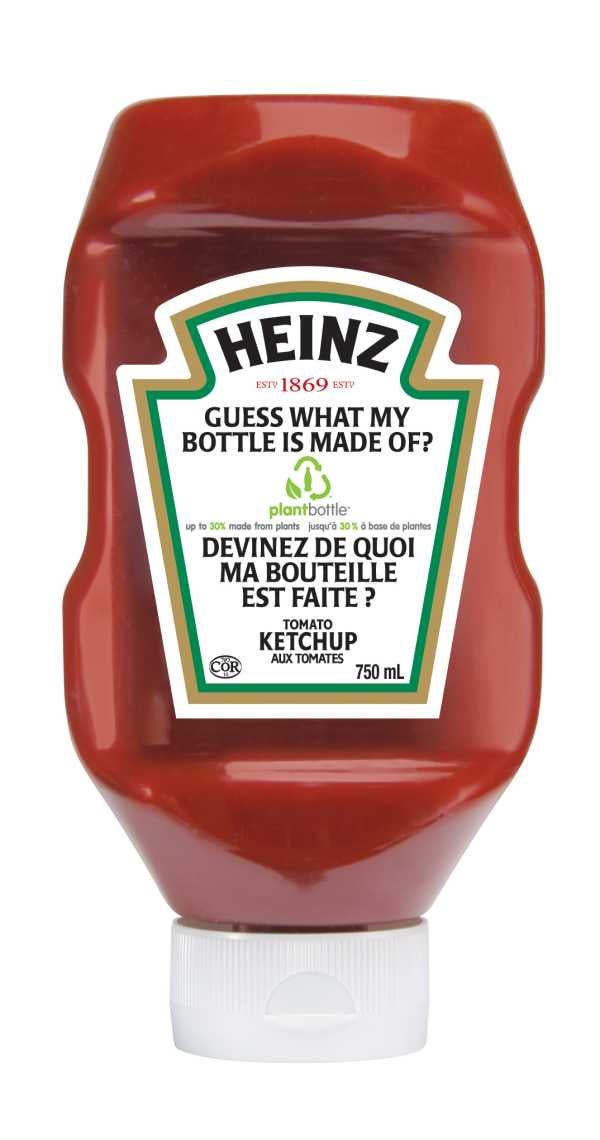 HJ Heinz Canada is all set to unveil its new eco-friendly ketchup bottle in partnership with Coca-Cola later this month.
According to the company, the new 750ml bottle uses up to 30% plant-based material, using Coca-Cola's 'PlantBottle' packaging.
The packaging is produced in a process that uses sugarcane and turns the natural sugars from plant material into a component for polyethylene terephthalate (PET) plastic.
Similar to traditional PET plastic, the PlantBottle packaging has the same recyclability as the rest of the company's Ketchup range.
By converting to the PlantBottle, the food firm aims to cut down greenhouse gas emissions, solid waste, water consumption and energy use by 20% within three years.
Heinz Canada president and chief executive officer Peter Luik said the new packaging and the company's partnership with the Coca-Cola allows it to advance its environmental stewardship efforts.
"Converting to PlantBottle packaging is a global initiative for Heinz and we are pleased to offer Canadians and their families products and innovative packaging options that help make a difference to the planet we all share," Luik said.
This comes on the heels of a consumer research, revealing that environment-friendly packaging is considered important by almost two-thirds of Canadian consumers.
Heinz said that the packaging is already in use for the food service market in the 575ml tabletop size.
Image: Heinz Canada's new new 750ml PlantBottle. Photo: HJ Heinz