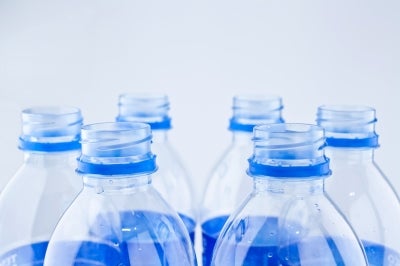 Horizon Technologies FZE has announced to shut down its polyethylene terephthalate (PET) bottle recycling operations in Fujairah, UAE.
The company claimed that 'unresolved regulatory constraints imposed by local agencies' prompted it to wind up its operations.
The Fujairah plant used to recycle about 600t-700t of PET plastic bottles per month, which is about 10%-12% of the country's overall consumption.
The plant, located in the Fujairah Free Zone,however had a capacity of 2,000t per month, resulting in a lower capacity utilisation and viability of the plant.
According to reports, Fujairah did not give permission for importing used PET bottles for using it as a feedstock in the plant as it does not allow the use of recycled items, which are thought to be waste material.
The plant, commissioned a few years ago, was hailed as the first major initiative for protecting the environment, but had to face a low level of environmental awareness and logistics challenges.
The recycling facility was aimed at making use of the increasing numbers of PET bottles that are being collected in the Middle East and to turn them into clean PET flakes.
Horizon Technologies FZE is a wholly-owned subsidiary of Horizon Technologies SAOC, which is 53.5% owned by National Mineral Water.
According to National Mineral Water the company recorded a sales turnover of AED5.17m ($1.4m) in 2011 and reported a net loss of AED11.38m ($3.1m), compared to AED16.19m ($4.4m) in the previous year, all due to closing down its operations.
Image: Horizon Technologies' plant used to recycle only about 600t-700t plastic bottles a month, even though it had a capacity of 2,000t. Photo: kangshutters