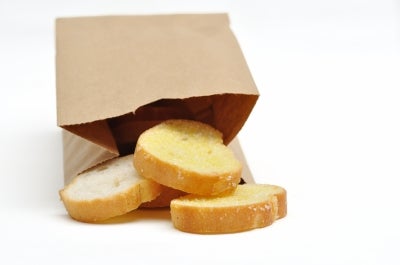 Indian government has enforced new packaging and declaration norms for all manufacturing units of 19 specified commodities, with effect from 1 November 2012.
The Consumer Affairs Ministry said in a statement that manufacture, packing or import of the commodities in non-standard packs would attract penal action.
"In the interest of common consumer, from today onwards 19 commodities of day-to-day use, like bread, biscuits [and] tea can be sold in specified standard packs only," the ministry said.
The new rules will be applicable for products including biscuits, baby food, bread, butter, coffee, tea, drinking water, milk powder, soft drinks, weaning food, salt, edible oils, cereals, pulses, rice, wheat flour, cement and paints.
Under the rules, the manufacturers are required to use standard value of weight, volume or number or length, breadth and thickness only, and should avoid the use of rubber stamps to declare month and year of manufacture.
Ice creams and similar frozen products are required to be sold only by weight.
The packaging standards for bread including brown bread, excluding bun has been specified as 50g and then in multiples of 50g up to 500g, and the weight of pack, above 500g should be in the multiples of 100g.
The sizes of biscuits have been made standard at 25g, 50g, 60g, 75g, 100g, 120g, 150g, 200g, 250g and 300g, and thereafter in multiples of 100g and 500g up to 1kg and 5kg, respectively.
The union government had earlier made it mandatory for a manufacturer to pack items in prescribed standard sizes only, under the Legal Metrology (packaged commodities) Amendment Rules 2012.
According to government sources, the move is aimed at ensuring price and quantity comparability of the products at the retail end.
Non-standard packs manufactured and packed on or before 31 October 2012 and ready for sale in different retail outlets, however, would be exempt from penal action, the ministry added.
---
Image: As per the new packaging norms, food products should be sold in standard packaging sizes. Photo: ningmilo