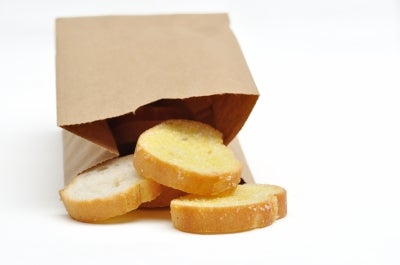 The Indian government has relaxed the standardised packaging norms for selective categories within fast moving consumer goods (FMCG) sector, allowing the firms to conveniently switch to uniform norms for selling their products.
With the revision, its now mandatory for FMCG companies to pack and sell products such as biscuits and milk powder in standard packaging sizes, PTI said.
The government has modified the Legal Metrology (Packaged Commodities) Rules 2011, which will be effective from 1 November 2012, following complaints regarding unfair reduction in the quantity of packaged products from some consumer organisation.
Announcing the amendment in a written reply to the Lok Sabha, Food and Consumer Affairs Minister, KV Thomas, said the government has observed that without making a change in the price of the product, some manufacturers in the country are cutting down the quantity of packaged products by small fractions.
"The government after due examination of the issue amended the Legal Metrology Rules, 2011," Thomas added.
According to Thomas, any unfair reduction of quantity will not be permitted.
The revised norms, however, will bar the sale of 19 categories of FMCG products in sachets/packs of irregular sizes such as 65, 73, 85, 92, 175, 425 (grams/millilitre).
It is also mandatory for the companies to adhere to standardised packaging of 25, 50, 100 and multiples of 100 units (gm/ml), as per the new norms.
The products that need to be packed and sold in standard pack sizes include baby food, weaning food, biscuits, bread, butter, coffee, tea, cereals, pulses, milk powder, salt, edible oils, rice and wheat flour, aerated soft drink, drinking water, cement and paints.
---
Image: As per the new revision made in norms by the government, food products should be sold in standard packaging sizes. Photo: courtesy of ningmilo.