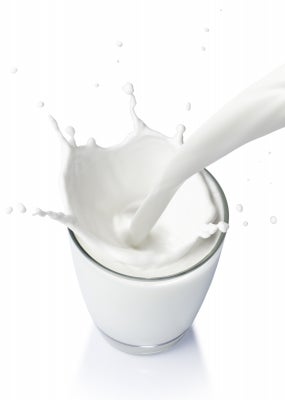 India-based Mehsana District Cooperative Milk Producers' Union, also known as the Doodhsagar Dairy, is all set to introduce packaged milk in five-layered pouches on 15 August 2012.
The 'Sagar Moti' branded milk will remain fresh in the new pouches for three months even if it is stored at room temperature.
Doodhsagar Dairy chairman Vipul Choudhary told Business Line that the company had invested Rs100m ($2m) to install new packaging machinery imported from Europe expressly for this purpose.
"Since it would be packaged after subjecting milk to ultra-high temperature (UHT) conditions, it would be free of any bacterial activity until opened," Choudhary said.
The dairy will gradually transfer all its milk packaging to the new technology, but until then, it will offer the product in both normal and specially-packaged pouches.
According to Doodhsagar Dairy, the pouch packaging will eliminate refrigeration costs, and it will be safer and cheaper to transport, deliver and store milk.
The dairy, which currently procures an average 1,900,000l of milk each day, markets its product under the common brand name of 'Amul' outside the Indian state of Gujarat.
The new milk packaging will soon be launched in Delhi, National Capital Region (NCR) and Manesar in Haryana.
In order to cover the pouch cost, the price of the UHT milk will be higher by about Rs4 per litre.
The company's new plant at Jharuveda in Haryana, established at a cost of Rs3bn ($54m), will also begin production of 1,500,000l milk products in December 2012.
---
Image: Milk in the new five-layered pouch will remain fresh for three months. Photo: Somchai Som