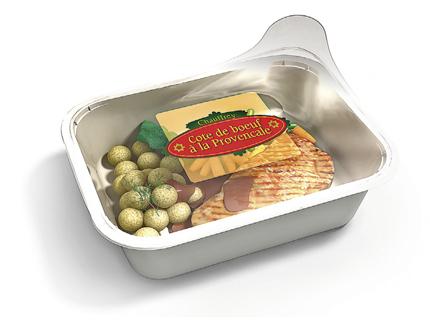 Finnish producer of polypropylene-based film, KWH Plast, has launched a new range of polypropylene-based lidding film for meat and ready-meal packages.
The peelable film named SecurityPeel is based on multi-layer cast co-extrusion technology, which enables production of food packaging with increased product safety and longer shelf life.
KWH Plast marketing director Håkan Forss said the film was developed to achieve good performance that adds value for packaging converters, the food industry, brand owners, retailers and consumers.
"With our multi-layer solution, the excellent peeling of the lidding film has now been combined with other special features like state-of-the-art barrier and anti-fog properties," Forss added.
SecurityPeel is targeted for the packaging of meat, chicken and ready-meals. The film protects the product inside the package, and the barrier layer reduces the oxygen transmission rate without compromising safety, the company claims.
The film's anti-fog additive changes the surface properties, allowing the moisture inside the package to spread out on the surface of the film rather than forming droplets.
---
Image: KWH Plast's new lidding film can be used for the packaging of meat, chicken and ready-meals. Photo: KWH Plast.