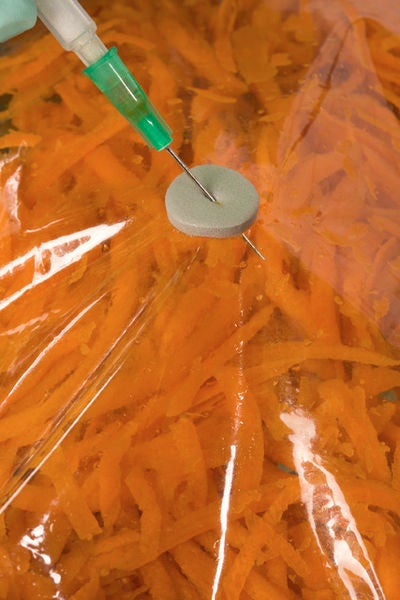 Contract laser processing solutions provider Lasersharp FlexPak Services has launched a new method that allows for the adjustment of gas or vapour transmission in packaging materials using lasers.
The company's technology makes it possible to increase the flowing rate of gases and vapours without affecting the sealed properties of the package.
Previously, packaging companies tried to develop films and methods to optimise sealed packages to extend the shelf life of perishable foods by achieving targeted oxygen transmission rates (OTR).
Oxygen levels were required to be kept at specific levels to prevent spoilage, microorganism growth and to cut down the oxidative deterioration of produce. Suppliers accomplished this by developing new films capable of achieving variable OTR values.
However, the films were expensive and could only achieve a broad range of OTR values, making them difficult to duplicate with precision.
The new laser process has been developed by Lasersharp as a response to this, which makes packages breathable and is capable of achieving desirable OTR values targeted to specific needs.
According to Lasersharp , there is no need to spend extra amounts on speciality designed films while using the new laser method.
Lasersharp is engaged in developing laser solutions for the design, testing and production runs of breathable and easy open flexible packages.
---
Image: Lasersharp 's new laser process can achieve the desirable oxygen transmission rates (OTR) values. Photo: courtesy of Peggy Greb.