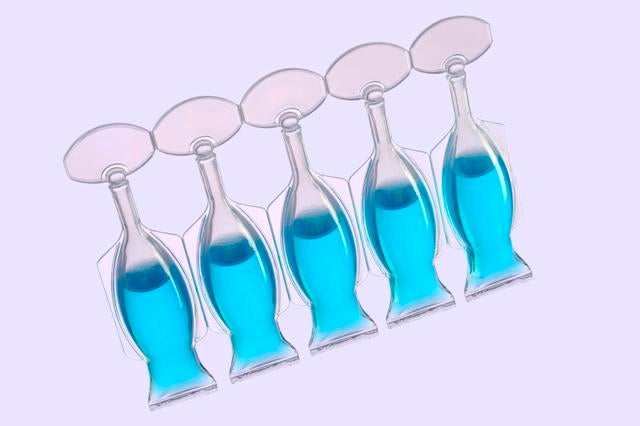 Lf Of America, a member of the Lameplast Group of Italy, has launched a new multi-layer unit-dose packaging for the display and protection of cosmetics and pharmaceuticals.
The packs have an outer layer, a middle ethyl vinyl alcohol copolymer (EVOH) layer, and an inner layer that is in contact with the cosmetic or pharmaceutical product, unlike conventional single-layer plastic containers.
Based on specific marketing requirements, each layer may be chosen including the increase of barrier properties, to improve unit-dose compressibility, or to play with colours without interfering with the contents.
Suitable for containing any type of liquid, cream or gel product, the containers are available in 1ml or 3ml ampoules in strips of five.
According to the company, the ampoules feature characteristics that include glass, glam, soft touch, steam-proof, total block and eco.
The eco unit-doses are made with an outer layer of recycled plastic and an inner layer of virgin PE or PP.
The packs derive from materials resistant to autoclave sterilisation, without compromising the compressibility of the unit-dose and are designed for products requiring protection providing good barrier against water vapour, oxygen, CO2, and light.
The company also said that the ampoule shape and the thickness of the layers may be further customised.
In accordance with UNI-EN-ISO 14644-1, production of the multi-layer containers is carried out in an ISO 8 clean room.
Image: The unit-dose packages are made with an outer layer of recycled plastic and an inner layer of virgin PE or PP. Photo: Lameplast