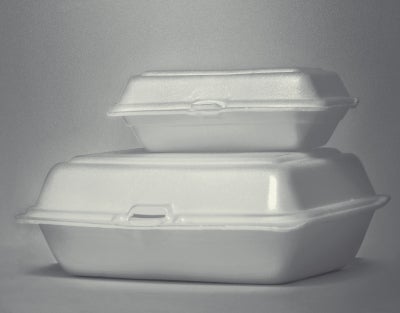 The Malaysian state of Penang will ban the use of polystyrene containers in all food and beverage outlets, as they are said to be the main polluting factors that clog drains.
Penang state executive councillor for environment, health, welfare and caring society Phee Boon Poh said licences will be cancelled for all outlets in the state that do not stick to the ban.
"This applies to all businesses, no exceptions; so for hypermarkets they are not allowed to use polystyrene containers for packing of raw or cooked food items too," Poh said.
Set to come into effect from 1 December 2012, the ban will also be implemented in all supermarkets and hypermarkets in Penang.
The ban follows the awareness and educational campaigns conducted by the state government against the use of polystyrene containers as food packaging since 2009.
Green initiatives were put in to place by the government in 2009, with the 'No Plastic Bags' campaign.
"In 2010, we started encouraging the public to switch to recyclable containers or to use tiffin carriers to pack food and last year, we appealed to the public for a total change of mindset," Poh added.
Enough time has been given to all businesses in Penang to dispose off the left over stock of polystyrene containers, which also raise health concerns, themalaysianinsider.com reported.
The state government again plans for a meeting with the hypermarkets and supermarkets to inform them to adhere to the polystyrene containers' ban.
The ban, which is part of Penang's 'Cleaner, Greener Penang' initiative, aims to increase the state's recycling rate and cut down pollution, besides encouraging a sustainable state.
---
Image: Polystyrene containers are said to be the main polluting factors in Penang as they clog drains also raise health concerns. Photo: winnond