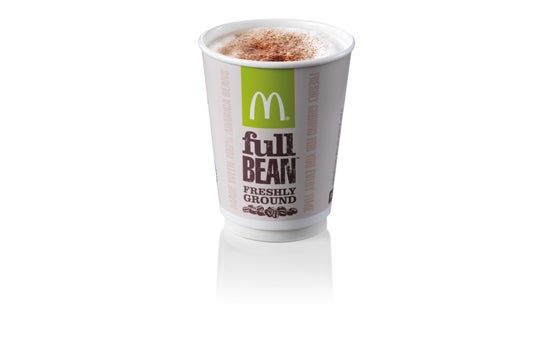 Fast food giant McDonald's plans to test a double-walled fibre hot cup for its hot drinks in California in response to a shareholder resolution filing that asks the company to seek alternatives and ban polystyrene.
Following the filing by non-profit organisation As You Sow, McDonald's is currently testing the cups in about 2,000 restaurants on the West Coast of the US, as it continues to seek more environmentally-friendly solutions for the ready-to-serve containers.
McDonald's said that the project aims to assess customer acceptance, operational impact and overall performance.
As You Sow senior programme director Conrad MacKerron said McDonald's is already using high levels of recycled content in other food packaging and hopes that it follows suit with its cups, and also establishes a recycling programme for post-consumer waste left in its restaurants.
McDonald's started to phase out foam-based clamshell food containers twenty years ago, amid concerns that petroleum-based food packaging persists in the environment for hundreds of years.
By 2000, the company saved an estimated $6m per year by eliminating more than 300 million lbs of packaging and reducing restaurant waste by 30%. However it continues to use foam-based beverage cups.
Nearly 30% of McDonald's paper packaging is recycled for items such as napkins, Happy Meal boxes, sandwich containers and carryout bags, the company claimed.
Polystyrene has been popular with food companies because it is lightweight and insulates products well.
It can however harm marine life when it ends up in waterways and begins to break down, and is considered to be particularly unpopular with environmentally sensitive consumers.
Image: McDonald's has rolled out a project to test paper cups in around 2,000 restaurants on the West Coast of the US. Photo McDonald's