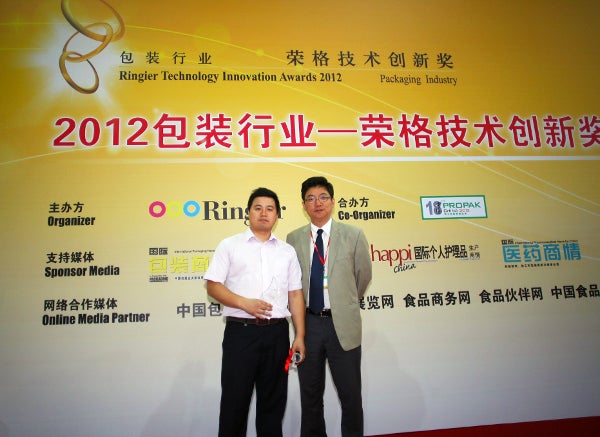 Microscan's C-mount design QX Hawk barcode imager has bagged a 2012 Ringier Technology Innovation Award in the packaging industry category during an event held in Shanghai, China.
The company, which is engaged in technology for precision data acquisition and control solutions, unveiled the new C-mount lens configuration at the beginning of 2012 for two of its products, including the QX Hawk imager and the Vision HAWK smart camera.
Suited for industrial track-and-trace applications, the QX Hawk imager uses algorithms to read all linear and 2D barcodes virtually, said the company.
The rugged Vision HAWK smart camera enables a broad range of inspection and identification tasks by combining the decode capability with a complete vision toolset.
According to automated bar code scanner developer Microscan, applications such as high magnification and wide fields of view can be addressed with both products, by using them with interchangeable lenses.
Microscan Machine Vision product champion Dr Jonathan Ludlow said adding the new right angle C-mount lens design was significant for the company's Auto ID and Machine Vision product portfolio.
"We can successfully address a wider variety of today's industrial barcode and vision applications. These are ideal cameras for applications requiring external lighting, right angle mounting in tight spaces, or fields of view that the integrated lens models don't address," Ludlow said.
Ringier Technology Innovation Awards involved 21 winning companies, chosen for their innovative products and technologies across five categories, including package converting, packaging application, packaging materials, package printing and green packaging.
The event was co-organised by Ringier Trade Media and its magazine International Packaging News for China in partnership with ProPak China 2012.
---
Image: Microscan applications engineer Weijiang Song accepts the 2012 Ringier Technology Innovation Award for its new C-mount QX Hawk imager.Photo: Microscan Systems, Inc.