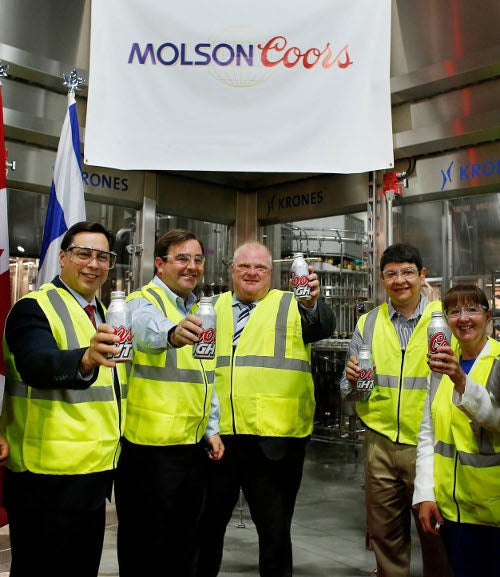 Molson Coors brewer has officially inaugurated a new $13.5m packaging line at its brewery in Toronto, Canada, designed to support product innovation and flexible production capacity.
The new packaging line has been installed to address the growing consumer demand for an increasing variety of packaging, and can fill and package a variety of different types of containers that allows the innovation and production of new packaging formats.
Molson Coors Canada chief supply chain officer Cathy Noonan said the new line will allow the company to develop new products and focus on creating new packaging formats for its consumers in the region.
"This major investment in the modernisation of our brewery speaks to our commitment to innovation," Noonan added.
According to the company, the line will first produce a new 100% recyclable aluminium widemouth bottle, which can be resealed after opening.
The bottle will be initially produced for Coors Light, Molson Canadian and Coors Light Iced T and will be available across Canada in early July 2012.
This latest installation comes hot on the heels of other recent investments made by Molson Coors in Toronto, including the addition of new fermentation tanks to the Molson Coors Toronto brewery in early 2011. Since 2010, the company has invested $90m in Ontario alone.
Ontario Minister of Economic Development and Innovation Brad Duguid, and Mayor of Toronto Rob Ford attended the official inauguration of the new packaging line.
US-headquartered Molson Coors brews, markets and sells a portfolio of brands such as CoorsLight, Molson Canadian, Carling, Blue Moon, and Keystone Light across the Americas, Europe and Asia.
---
Image: The facility's inauguration was attended by Ontario Minister of Economic Development and Innovation Brad Duguid, Molson Coors chairman Andrew Molson and Toronto's Mayor Rob Ford. Photo: CNW Group/Molson Coors Brewing Company