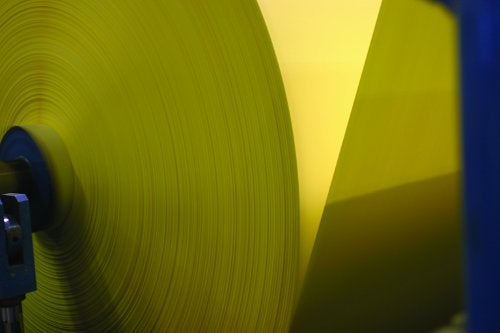 Paper and packaging group Mondi has signed an agreement to acquire Duropack's operations in Germany and the Czech Republic, for €125m.
The acquisition, which comprises two corrugated box plants and one recycled containerboard mill, fits South Africa-based Mondi Group's strategy to strengthen its market position in corrugated packaging in central and eastern Europe.
According to Mondi, the two corrugated box plants consume about 130,000t of containerboard annually, while the recycled containerboard mill has an annual production capacity of 105,000t.
Mondi Group will assume about €5m net cash upon completion of the acquisition, involving an enterprise value of €120m.
The operations generated unaudited pro forma consolidated revenues of €160m and unaudited pro forma consolidated adjusted EBITDA of €23m in 2011, said the company.
Mondi will fund the consideration from its existing resources.
In August 2012, Mondi said that it had secured European Union regulatory approval for its purchase of German packaging company Gardenia for $782m, to boost its presence in consumer packaging.
Mondi, which has production operations across 28 countries and revenues of €5.7bn in 2011, has its key operations in central Europe, Russia and South Africa.
The group is primarily involved in the manufacture of packaging paper, converted packaging products and uncoated fine paper (UFP).
---
Image: Mondi will acquire Duropack's operations in Germany and the Czech Republic for €125m. Photo: Mondi