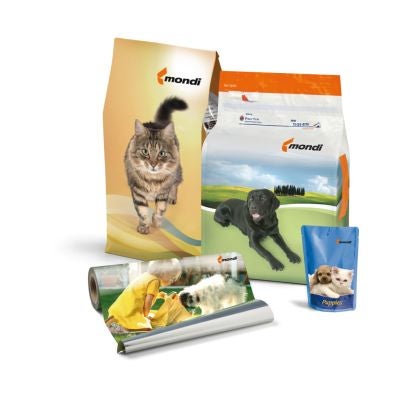 Mondi Consumer Packaging, a division of the international paper and packaging company Mondi, is set to launch a variety of reclosable plastic bag solutions for the pet food market.
The 'Hooded Top Slider Bag' is equipped with a tamper-evidence feature and integrated into the upper part of a composite plastic bag.
According to the company, it protects the contents from contamination and users get access to the slider closure only after removing a part of the outer packaging along the micro perforation.
Mondi is also set to launch a new paper-based packaging called 'Hermetic Closed Pinch Bottom Bag', featuring an oxygen barrier and grease resistance due to the thermo-sealed bottom and corners.
The hotmelt used in the barrier ply fin sealing offers protection generally provided by plastic bags, Mondi said, adding that the freshness, aroma as well as nutrients and minerals of the contents are preserved in both packages.
The company also provides a range of finishing effects refining flexible plastic bags using hot foil stamping technology that highlights lettering and logos, as well as picture elements or entire images on laminates.
Mondi Consumer Packaging's portfolio of pet food packaging covers a range of films and flexible packaging solutions, from film extrusion to printing and the converting of pre-made packaging.
Image: Mondi's new reclosable plastic pet food packaging . Photo: Mondi