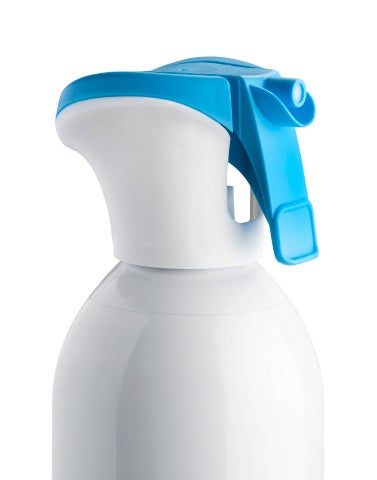 Packaging solutions provider MeadWestvaco (MWV) has unveiled a new ergonomic, trigger-actuated aerosol sprayer, which helps brand owners distinguish their products among traditional push-button aerosol sprayers and increase speed to market.
The new Ergosol, which is suitable for home and garden products, features a reduced number of parts and allows brands to convert from push-button aerosol sprayers to the Ergosol solution, when compared to the existing custom solutions that are available.
The US-based company said Ergosol provides the look and performance of a customised sprayer in an off-the-shelf solution.
MWV global director of new business development for home and garden Luis MONDRAGON said the first off-the-shelf Ergosol sprayer has aesthetics and performance that mimics a customised solution.
"Understanding our customers' needs and consumer insights allowed our team to innovate and develop this unique solution," Mondragon added.
Ergosol can be used for a range of products including air care, hard surface cleaners, insecticides and auto care, can be tailored using the company's colour matching capabilities and is able to fit on any can size, said the company.
MWV operates in 30 countries and provides packaging solutions to brands in the healthcare, beauty and personal care, food, beverage, home and garden and tobacco industries.
---
Image: The new trigger actuated aerosol sprayer Ergosol features a reduced number of parts and is suitable for home and garden products. Photo: Business Wire.