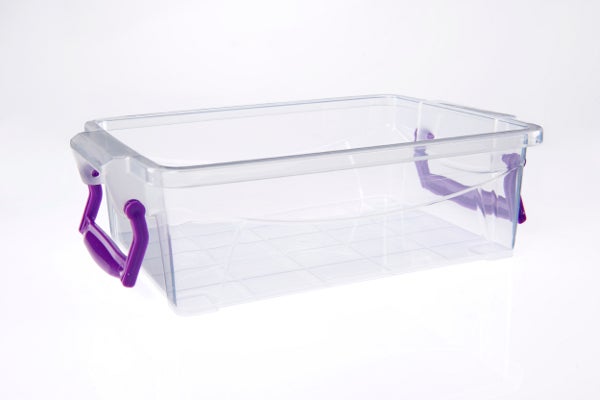 Saudi Arabian polypropylene (PP) producer National Petrochemical Industrial (NATPET) has introduced two new polypropylenes for thin-walled injection moulded food and non-food containers.
The grades, Teldene R25MLT and R40MLT, contain Milliken's Millad NX 8000 clarifying agent and are aimed at markets in Europe, Turkey, Middle East and Asia.
Millad NX 8000's can help converters achieve added benefit of considerable energy and cost savings by processing it at lower temperatures and cycle times compared to similar products on the market, the company said.
With melt flow rates of 25g and 40g per 10 minutes respectively, the two grades have similar mechanical properties, but Teldene R40MLT has a higher flow rate and is designed for complex products and high-speed machines.
According to the company, parts moulded with the grades will have good optical properties. The Haze value, at a thickness of 1mm, is 6%, compared to 15%-20% in grades with conventional clarifiers, due to the solubility of Millad NX 8000 in PP.
NATPET assistant manager product application Neaz Ahmed, said that processors using the new grades can reduce ecological carbon dioxide generation by 5%-8%.
NATPET, which plans to further extend its Teldene PP random copolymer grades range, said the addition of the new grades to its portfolio provides access to more diverse applications.
The company produces homo and copo grades covering a wide range of applications by using Spheripol technology.
Image: Teldene R25MLT and R40MLT are aimed at thin-walled injection moulded food and non-food container markets in Europe, Turkey, Middle East and Asia. Photo: NATPET