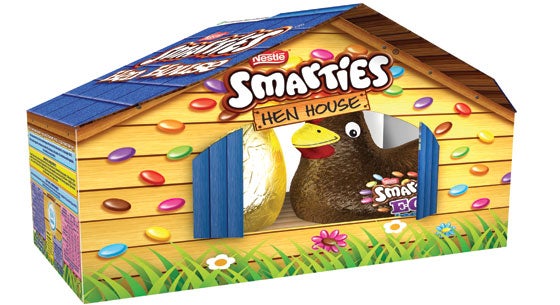 Nestlé UK & Ireland has launched its entire Easter egg range in 100% recyclable packaging by replacing rigid plastic with cardboard in its mug eggs.
The food giant claimed that it has removed plastic packaging from all its eggs, helping to save 726t of plastic waste going to landfill per year. Yorkie, Munchies and Kit Kat Easter eggs are the last products to become 100% recyclable.
The company replaced 48t of plastic used to secure the mug and egg with recyclable cardboard and a compostable film for the windows, resulting in a 30% reduction in packaging in the eggs.
Nestlé Confectionery UK & Ireland managing director David Rennie said the company considers the environmental impact of packaging as an integral part of its product design.
"Since the early 1990s, we have been reducing the amount of packaging we use through our global source reduction programme – eliminating unnecessary packaging and reducing weight while ensuring product quality," Rennie said.
Nestlé Confectionery UK & Ireland has reduced the packaging weight for small and medium-sized eggs by 30-50%, since 2006. In 2011, Nestlé removed 100t of plastic across the entire range.
In 2009, the company replaced non-recyclable plastic with recyclable cardboard packaging in 20 million eggs and also managed to reduce the weight of its medium-sized and large Christmas selection boxes by 17% and 20%, respectively.
Image: Nestlé replaced 48t of plastic with recyclable cardboard and a compostable film for the windows resulting in a 30% reduction in packaging. Photo: Nestlé