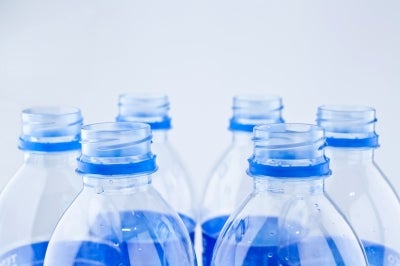 Octal has finalised the second phase of its polyethylene terephthalate (PET) expansion project at its plant in Salalah, Oman, which will take the facility's annual capacity to 920,000t of PET bottle-grade resin.
According to the company, the expansion is expected to add a further 527,000t of PET bottle-grade resins per year to the plant's existing capacity of 400,000t annually.
Once operational, the project is expected to bring Octal's sales to $1.3bn by the fiscal year 2013, compared to $599m in fiscal 2012.
Octal, which accounts for 10% of Oman's non-oil exports, plans to increase capacity and convert new packaging applications to direct PET (DPET) sheet, including the packaging of dates, yoghurt, meat and cheese.
Octal chairman Shaikh Saad Suhail Bahwan said the company is building its brand on a global scale.
"By growing our very profitable DPET sheet business and leveraging the advantages of the PET resin business, we have established a strong and stable base from which to drive targeted expansion into new markets such as South America, China and Australia," Bahwan added.
The Oman-based company reported an 85% increase of sales in 2012, which it owes primarily to sales from new products. Plans are afoot by Octal to concentrate on new resins with improved performance in order to widen its market reach.
The company intends to support the wholesale conversion of packaging requirements of large food and consumer product companies to PET.
Octal has already established its presence in Saudi Arabia, UAE and Kuwait in The Gulf Cooperation Council (GCC) as well as in Iraq, Turkey, Egypt and other Middle Eastern countries.
---
Image: Octal's second phase of the expansion project is expected to add an additional 527,000t of PET bottle-grade resins to the existing annual capacity of 400,000t. Photo: kangshutters.