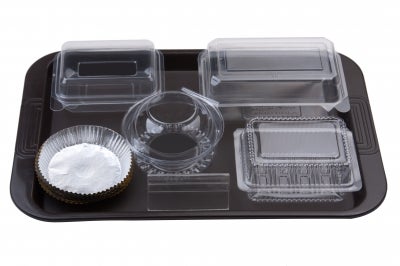 Custom thermoformer Plastic Ingenuity has partnered with The National Association for PET Container Resources (NAPCOR) and Society of the Plastics Industry (SPI) to fund a grant programme to strengthen the collection and processing of PET thermoformed packaging.
Initially introduced in July 2011, the grant is open to US recycling programmes and was earlier slated to have one single recipient, which will now be extended to three recipients.
According to Plastic Ingenuity, the programme aims to increase the preparation of recycling centres and reclamation plants for improved handling and increased recycling of thermoformed plastics.
Due to the usage of various adhesives and labels on recycle containers, such as clamshells, cups and trays made from PET thermoforming plastic, recycling centres find it tough to recycle them sufficiently enough.
By working with NAPCOR and SPI, Plastic Ingenuity will focus its attention to the increasing volume of PET thermoformed plastic and the impediments faced by recycling facilities when it comes to handling them including deli trays, salad containers or the packaging of vegetables.
US-based Plastic Ingenuity is aiding the programme with financial support and through managed and educated recycling training and education, and by helping award recipients and their communities to cut down waste.
Plastic Ingenuity director of marketing Rob Helmke said crucial part of its operations was to provide its customers with quality packaging solutions while being environmentally-responsible.
"At Plastic Ingenuity being mindful of our natural environment is part of our mission," Helmke added.
Plastic Ingenuity offers a wide range of custom packaging solutions for markets including food, medical, pharmaceutical, cosmetics and retail, from thermoformed plastics to vacuum forming.
---
Image: Clamshells, cups and trays made from PET thermoforming plastic could not be recycled as they contained various adhesives and labels. Photo: John Kasawa