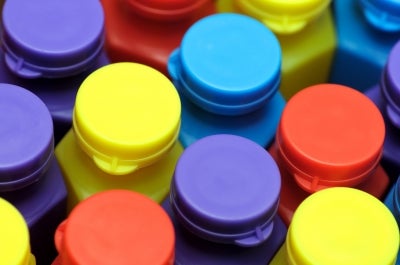 US closure manufacturer Portola Packaging plans to shut down its cosmetics closure and container manufacturing arm Portola Tech International, and to terminate production at its facilities in Cumberland, Rhode Island, US, and Nanhai, China.
Portola president and chief executive officer Kevin Kwilinski said the company decided to focus its entire efforts on supplying brand owners with beverage closures to exploit opportunities in the non-carbonated beverage sector.
"We've decided to cease our luxury skincare closure and container manufacturing operations," Kwilinski added.
The plants will cease production by the end of 2012 and the company will liquidate business assets, including manufacturing equipment and moulds.
With the move, Portola aims to concentrate on its growing beverage closure and bottle business, which has accounted for an increased volume of 10% or more annually over the past three years.
The division was formed in 2003 when the company purchased Tech Industries Woonsocket, Rhode Island, and has since designed and manufactured specialty jars and closures for the cosmetics and personal care industries.
The company's manufacturing and quality initiatives along with new stock and custom closures for tamper evident, aseptic and extended shelf-life applications have aided its growth in the juice, dairy and speciality beverage market segments.
After the closures, Portola, which manufactures tamper-evident plastic closures and containers for dairy, juice and other food segments, operates ten manufacturing facilities around the world, with three in the US, three in Canada and one each in Mexico, the UK, New Zealand and the Czech Republic.
---
Image: Over the past three years, Portola's annual beverage closure volume has increased by 10%. Photo: Arvind Balaraman.